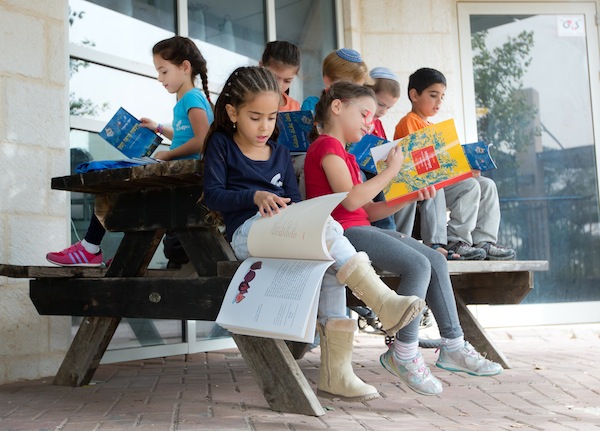 Books foster identity
Sifriya Pijama has created approximately 100 books in Hebrew and Arabic. (photo by David Salem)
Keren Grinspoon Israel promotes literacy through the gift of books to young children in Israel. Last fall, KGI was chosen by the U.S. Library of Congress as a Literacy Awards Program Best Practice Honoree, "in recognition of the organization's long-standing achievement in promoting literacy and the development of innovative methods and effective practices in the field." This past December, KGI's founding director, Galina Vromen, retired, and the organization welcomed Andrea Arbel to its helm.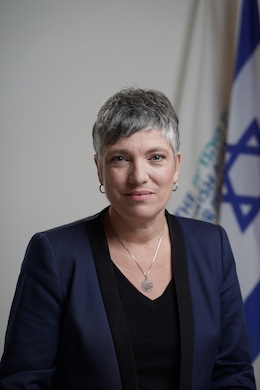 The Harold Grinspoon Foundation started PJ Library in 2005 in the United States. According to its website, the program now sends "free books to more than 230,000 subscribers throughout the United States and Canada" and "is an expanding global community linked by shared stories and values that spans across five continents and more than 670,000 subscribers."
The program reached Israel in 2008, when the foundation's director of special projects, Vromen, moved back to Israel. She said Harold Grinspoon jumped at the opportunity to extend the program. "He basically said, 'OK … if you're going back to Israel, see if you can start PJ Library there,'" Vromen told the Independent. "We were giving away about a million and a half dollars' worth of grants each year there. He said, 'I don't think I need a full-time person to watch over those grants in Israel … so I can assure you full-time employment for six months.'" The job lasted much longer than that, of course.
According to Vromen, the PJ Library book delivery system needed to be different in Israel, as mailboxes there are too small for books. But, on the plus side, unlike in North America, where Jewish populations are spread out, in Israel, you can reach practically every Jewish kid through the public school system.
In 2009, a pilot program was launched with Israel's Ministry of Education, starting with 3,500 children in the Gilboa region.
"People knew me [in that area] and I came to them and said that we wanted to do a book program," explained Vromen. "They asked, 'What books?' And we answered that we didn't know yet. So, they basically said, 'Well, if Grinspoon says he's going to do it, he's going to do it.' And they gave me a lot of support."
After the first year, the numbers increased to 40,000 children, with funding being split between the foundation and the ministry. The program – called Sifriya Pijama – continued to expand and, eventually, in 2014, the foundation started a program in Arabic.
"Harold Grinspoon, when he started PJ Library, he was inspired by Dolly Parton – a program called Imagination Library, which was really one that served inner-city families, gifting books," said Vromen.
In Israel, Sifriya Pijama gives kids a shared experience, as they start learning to read.
"Whether it's a religious or secular school, they get the same books, with the same parent suggestions, for teachers to implement the program within the classroom and, so, it has become quite a bridge-builder," said Vromen. "I think that children coming from religious homes and those from secular or non-religious homes in Israel don't normally read the same books or authors. It's not like in America, where everyone grows up reading Dr. Seuss.
"So, in that way, we've managed to make it so that kids now, across the board, are really experiencing the same kind of books. And, with the Arabic program, one could say … What's a Jewish foundation group dedicated to Jewish education doing running a book program with the Ministry of Education in Arabic? But, the truth of the matter is that, for Israel's Arab minority, language is an issue."