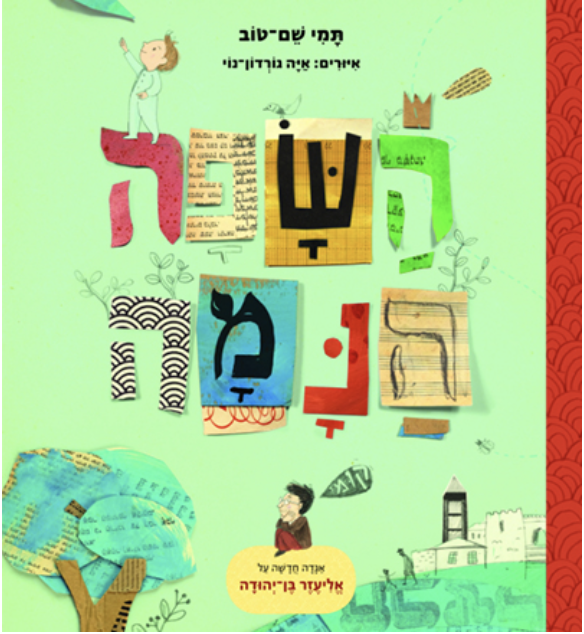 If Hebrew has been sleeping for two thousand years, what of it?
Let us wake it up and invent the words yozma [initiative],
maghetz [iron], ptzatza [bomb], and rihut [furniture].
With the nib of a quill in fine penmanship
He wrote kruvit [cauliflower] and glida [ice cream],
He wrote the entire Ben Yehuda dictionary
[Yaron London, Eliezer Ben Yehuda]
Hebrew was never entirely dormant: Jews wrote in Hebrew, prayed in Hebrew, and studied in Hebrew. When he returned to the Land of Israel, Eliezer Ben Yehuda realized that Hebrew alone could unite the Jewish People, for the Jews who came back to their homeland had arrived from different countries and spoke various languages. Eliezer Ben Yehuda's dream and hard work, as well as those of other revivers of the Hebrew language, were tremendously successful: We dream in Hebrew, argue in Hebrew, love in Hebrew, and read books – in Hebrew.