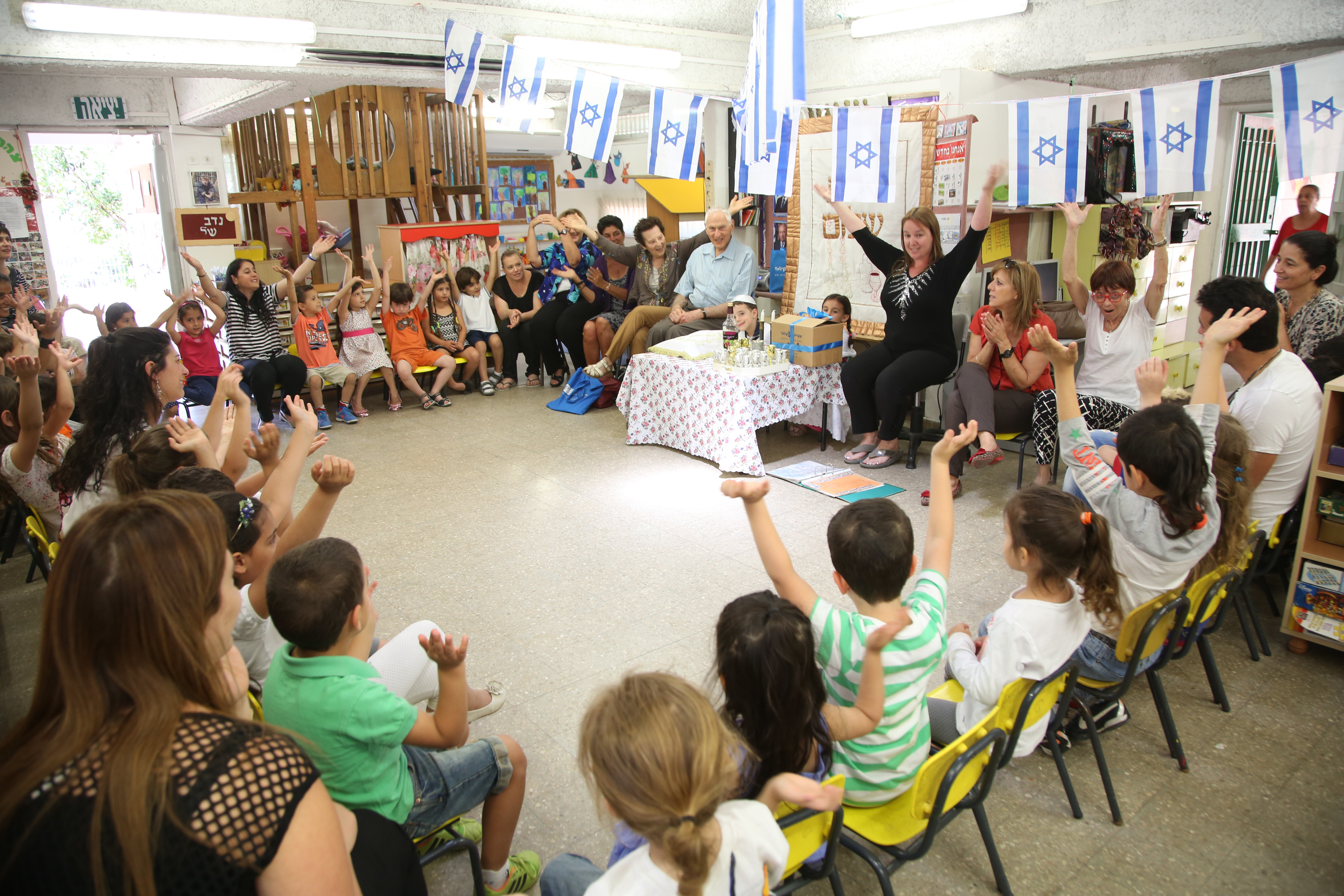 Watch: Breathing new life into the 'national Passover hymn'
 Israeli PJ Library is set to distribute a special new book version of a classic holiday song to infants at day care centers nationwide.
Contact Editor
Yoni Kempinski,
10/04/16 16:44
Ahead of the Passover holiday coming up in just under two weeks, the Israeli PJ Library reading readiness program is distributing a special new version of an old classic holiday song. Arutz Sheva spoke to the program's education director Sylvia Kamowitz-Hareven to learn more.
Kamowitz-Hareven explained that Israeli PJ Library is putting out a special book version of "Simcha Rabah," a classic song written by Bilhah Yafeh many years ago.
The education director recalled meeting with two granddaughters of the original author of the famous song, which she described as a moving experience. She explained how the Israeli PJ Library distributes books to children around the country to create a unified literary consciousness.
Young children reading the new book of "Simcha Rabah" will be introduced to the Passover customs through colorful images. It will be distributed as a gift to around 11,000 children enrolled at 350 day care centers.
Israeli PJ Library, which is the Israeli branch of the international PJ Library program, was established by the Harold Grinspoon Foundation. It provides 250,000 infants aged 2-3 with quality reading material to prepare them to be avid readers as they grow.